Shawn Serfas: Inland, Curated by Stuart Reid
Saturday, January 9 – Sunday, March 20, 2016
Opening Reception: Thursday, January 28, 2016, 7 – 9 pm
Rodman Hall Art Centre, 109 St. Paul Cres, St. Catharines
Swirling, thrusting marks traverse complex surfaces in this new body of large-scale abstract paintings called the Inland Series by Shawn Serfas. The artist explores the toxic potential of oily black as it infuses the ground, almost extinguishing the incendiary bars of hot red and yellow that burn like a furnace in the bottom quadrant of several of the paintings. Manipulating the liquidity of paint, the artist creates wet layers and crackling surfaces that illustrate the alchemic properties of the material. Serfas addresses environmental issues in these works, the uneasy pollution of materials seeping into the unspoiled cells of pure colour. This world is in dramatic flux, churning and changing; each painting evidence of an arrested state of human-made unbalance.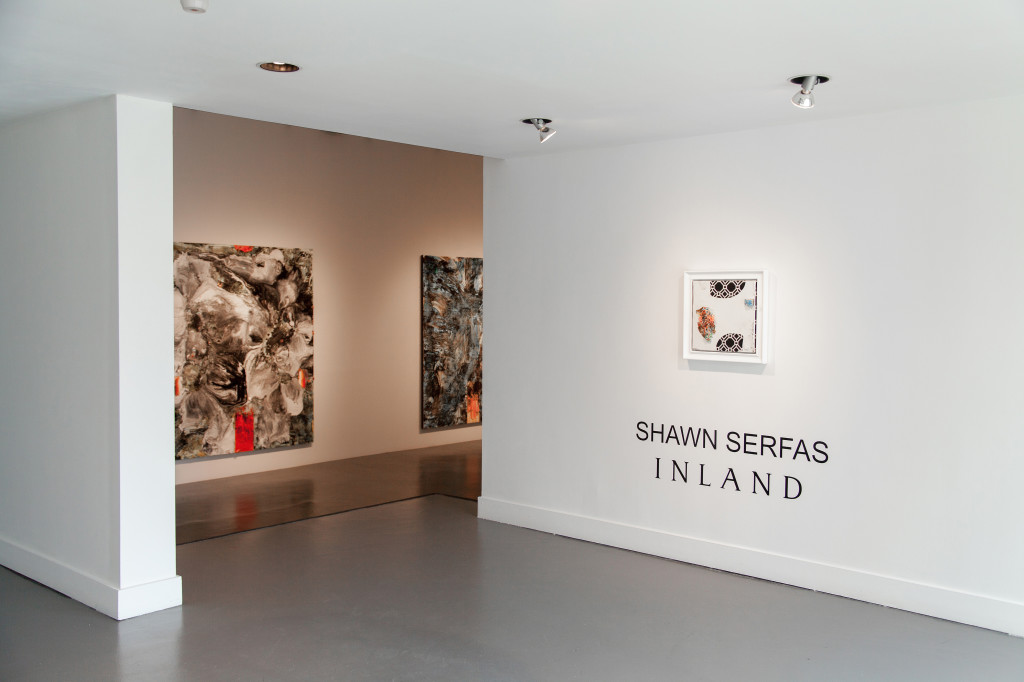 Photograph, Danny Custodio, 2016
Inland, Rodman Hall Art Centre, Ontario, 2016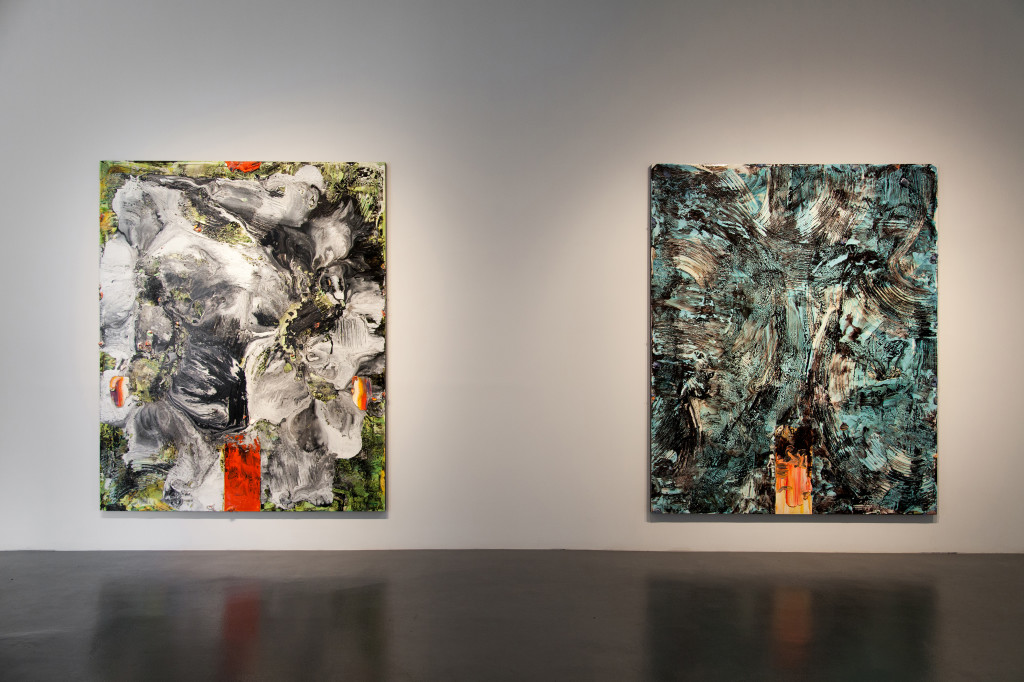 Photograph, Danny Custodio, 2016
Inland, Rodman Hall Art Centre, Ontario, 2016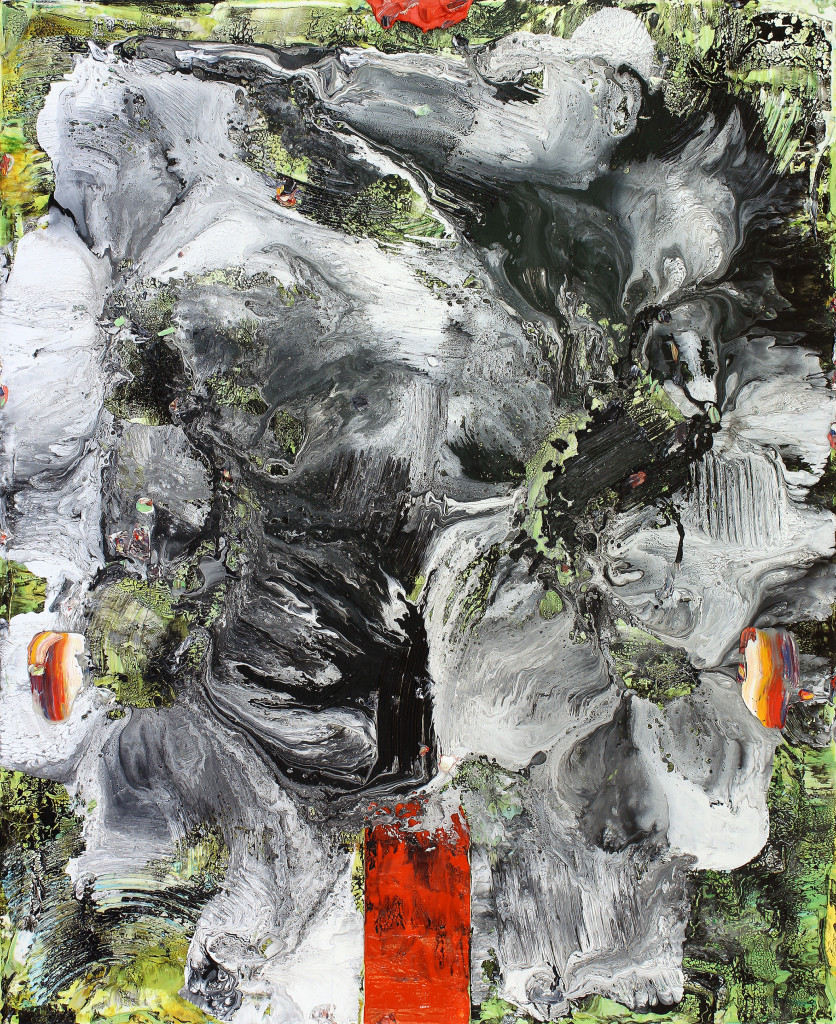 Inland Green, Inland Series, 2015
Acrylic on Canvas
249 cm x 198 cm (98 inches x 78 inches)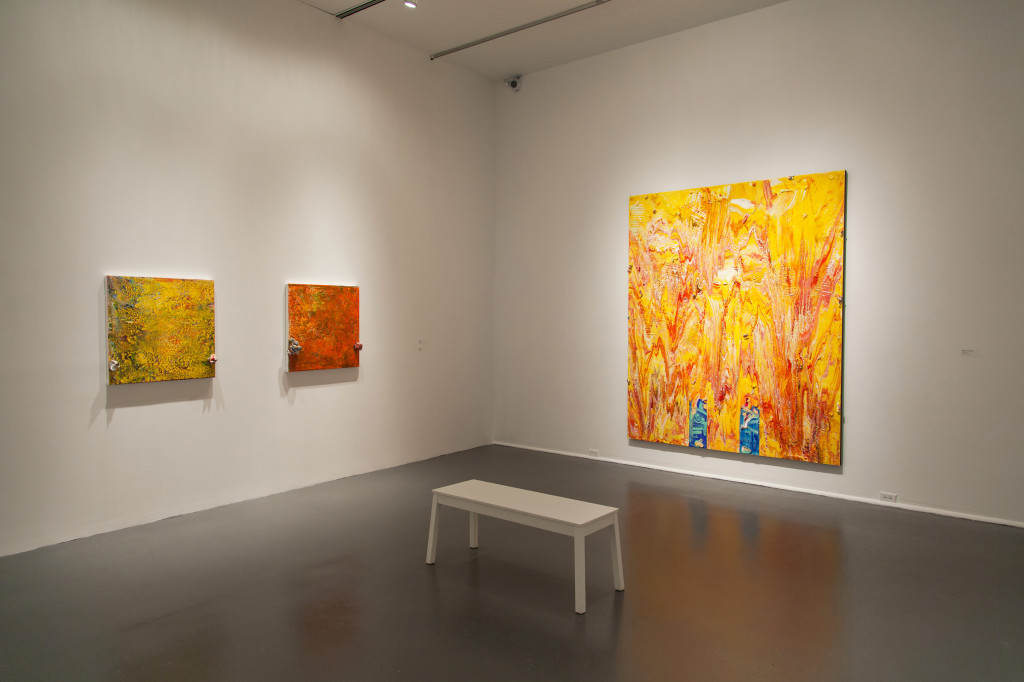 Photograph, Danny Custodio, 2016
Inland, Rodman Hall Art Centre, Ontario, 2016
Yellow T, Inland Series, 2015
Acrylic on Canvas
249 cm x 198 cm (98 inches x 78 inches)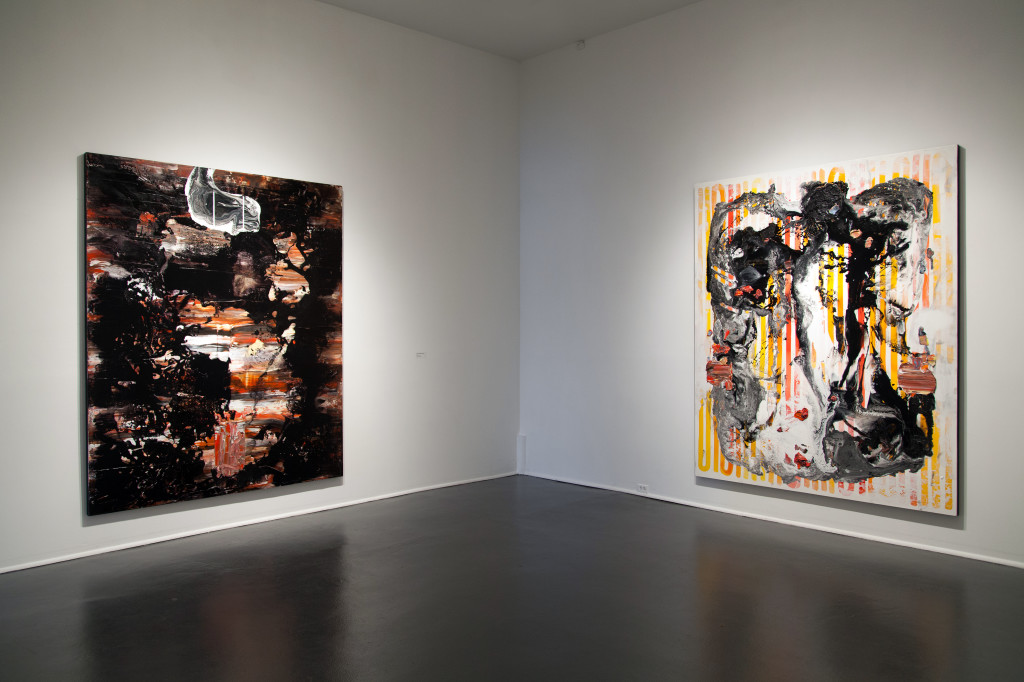 Photograph, Danny Custodio, 2016
Inland, Rodman Hall Art Centre, Ontario, 2016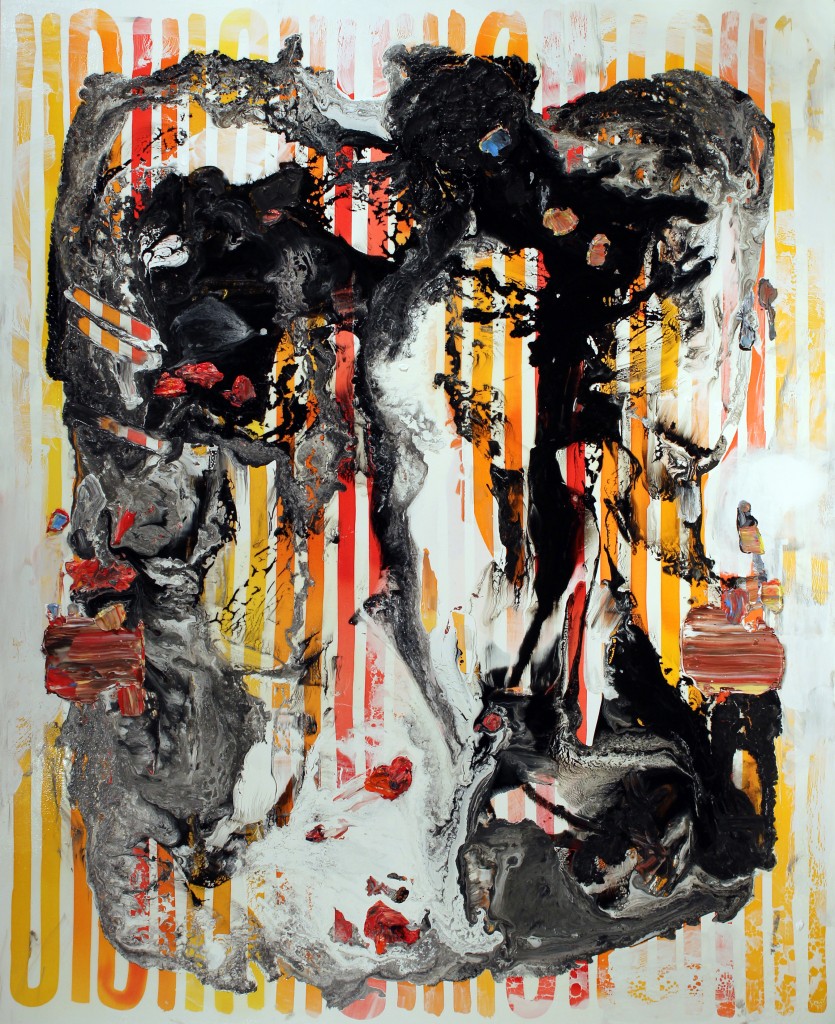 Blacken, Plaything Series, 2013
Acrylic on Canvas
249 cm x 198 cm (98 inches x 78 inches)
Photograph, Danny Custodio, 2016
Inland, Rodman Hall Art Centre, Ontario, 2016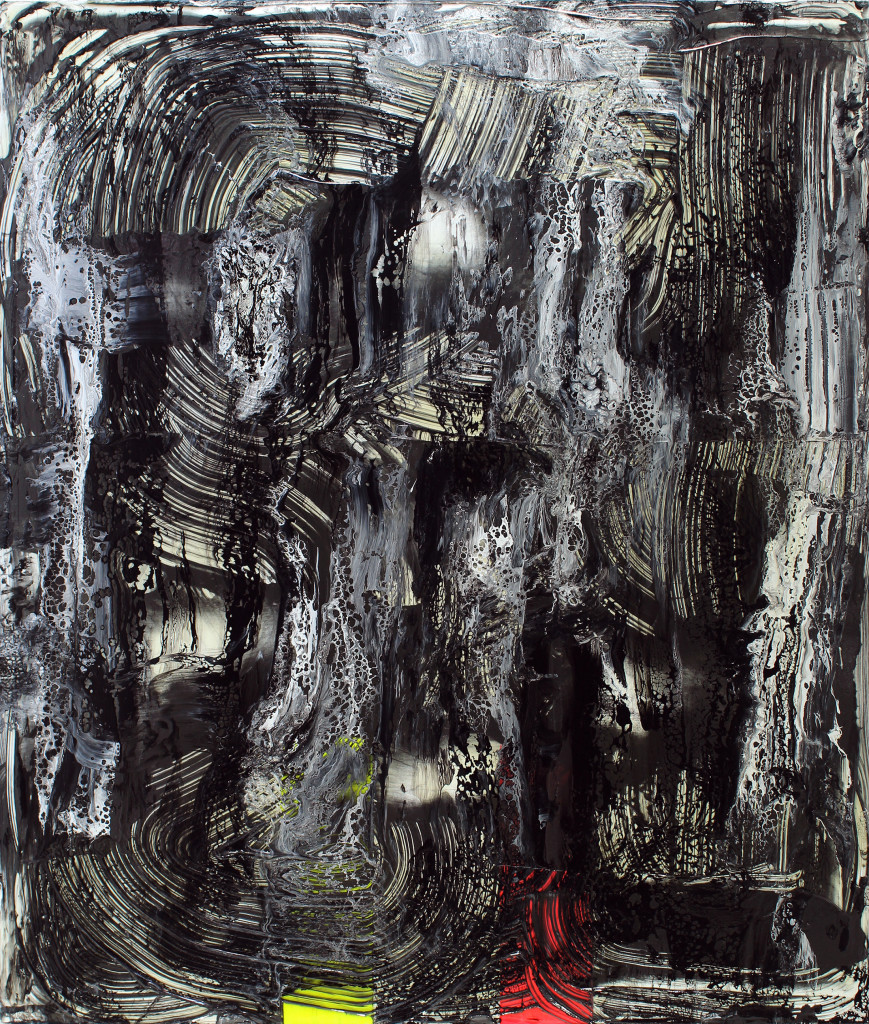 Unnamed, Inland Series, 2014
Acrylic on Canvas
226 cm x 193 cm (89 inches x 76 inches)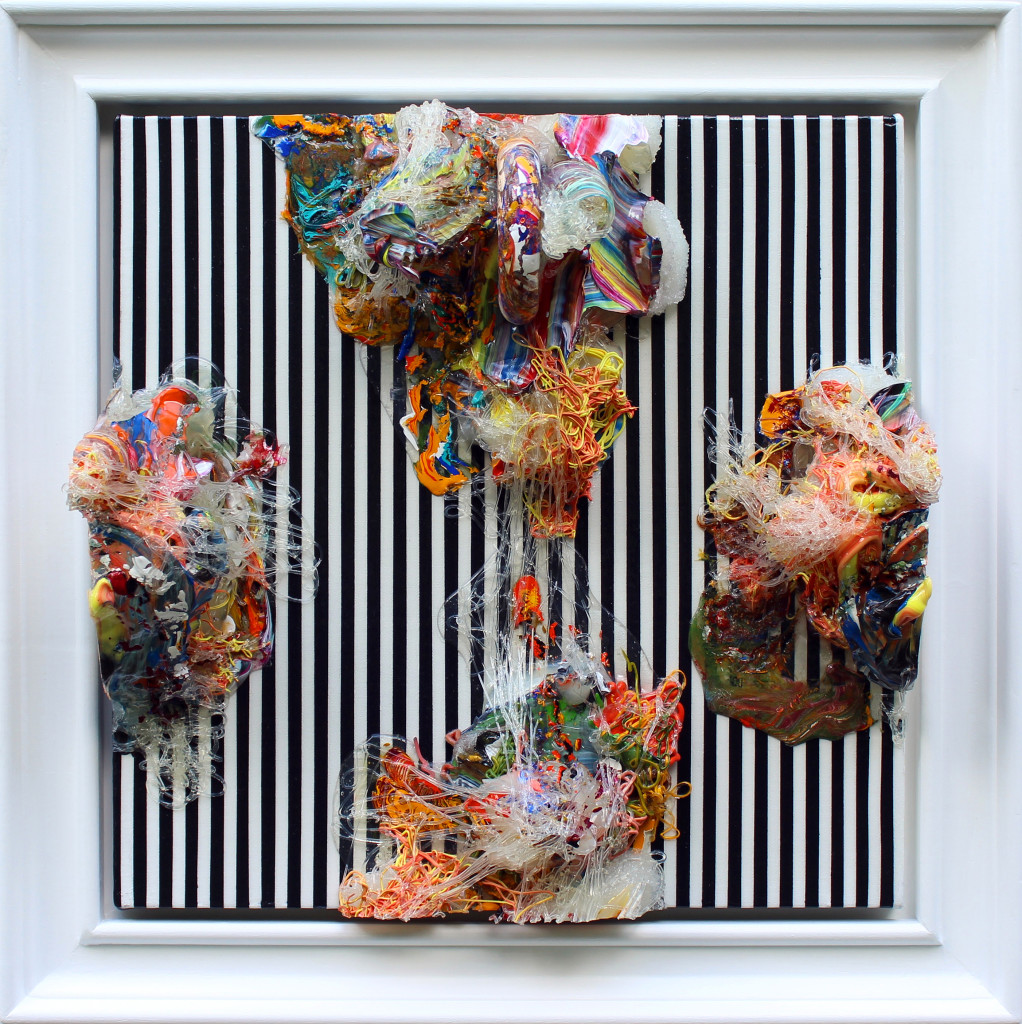 Cross No.2, Portrait of a Mark Series, 2015
Acrylic on Canvas
38 cm x 38 cm x (D)10cm (15 inches x 15 inches x 4 inches of relief)
51 cm x 51 cm (20 inches x 20 inches) Framed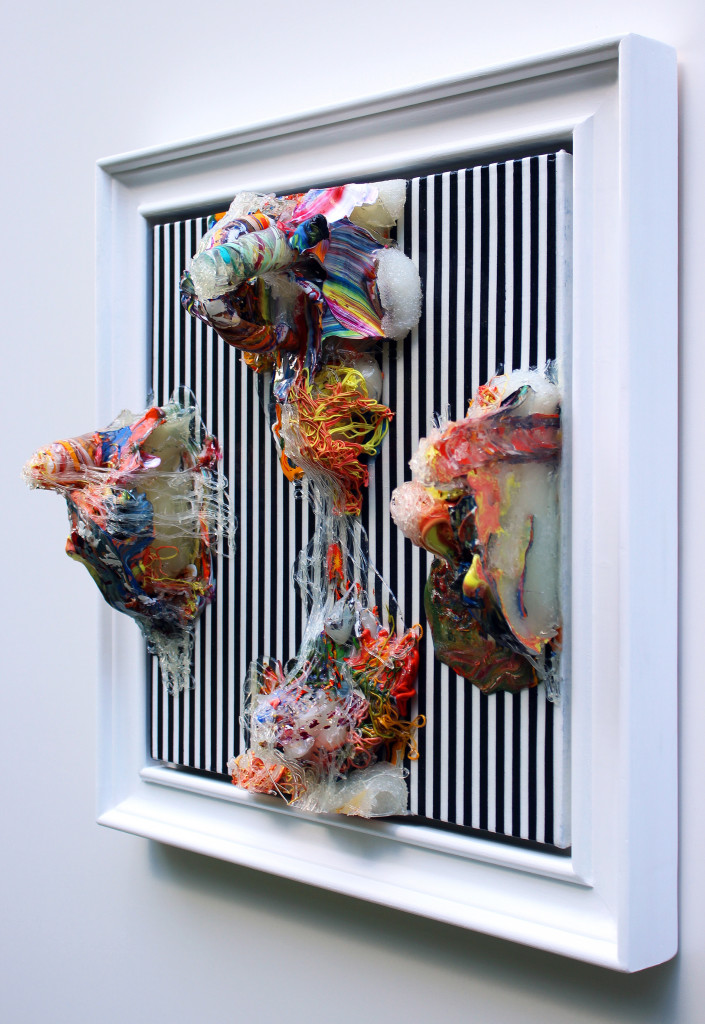 Cross No.2, Profile, Portrait of a Mark Series, 2015
Acrylic on Canvas
38 cm x 38 cm x (D)10cm (15 inches x 15 inches x 4 inches of relief)
51 cm x 51 cm (20 inches x 20 inches) Framed
Ore, Portrait of a Mark Series, 2015
Acrylic on Canvas
38 cm x 38 cm x (D)10cm (15 inches x 15 inches x 4 inches of relief)
51 cm x 51 cm (20 inches x 20 inches) Framed
Ore, Profile, Portrait of a Mark Series, 2015
Acrylic on Canvas
38 cm x 38 cm x (D)10cm (15 inches x 15 inches x 4 inches of relief)
51 cm x 51 cm (20 inches x 20 inches) Framed